Hiya! I'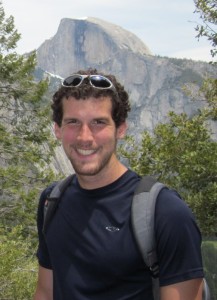 m a software engineer, game developer, and computer graphics researcher. I love to create & play with systems that give people and computers a chance to interact. My recent work and interests have covered:
physical character animation
machine learning
haptic interfaces
interactions with virtual worlds
game dev
distributed computing
I've developed experimental student games while an undergrad at Cornell University and industry titles at Electronic Arts. On the research side, I conducted graduate studies as a member of the Sensorimotor Systems Lab at the University of British Columbia and the computer graphics lab at Carnegie Mellon University.
My box of tools typically includes C++, python, git, OpenGL, glsl, matlab, Java, numpy, scikit-learn, mongodb, protobuffers, and a whole mess of GUIs built on Qt. I also have experience in AS3 and Android dev. After years of Visual Studio/Windows reliance, I've finally discovered the joy of unix shells, sublime text, & cmake.
In my free time, I'm most likely stuck in a sci fi or pop sci book, swimming at a local waterhole, trying out a new MMO, baking goodies, or out for a wandering afternoon stroll, contemplating life, the universe, and everything.
Contact Info
email: bhumberston (at) gmail (dot) com
location: Smith 234, Carnegie Mellon University, Pittsburgh, PA, 15213